Posted by Rebecca Brendel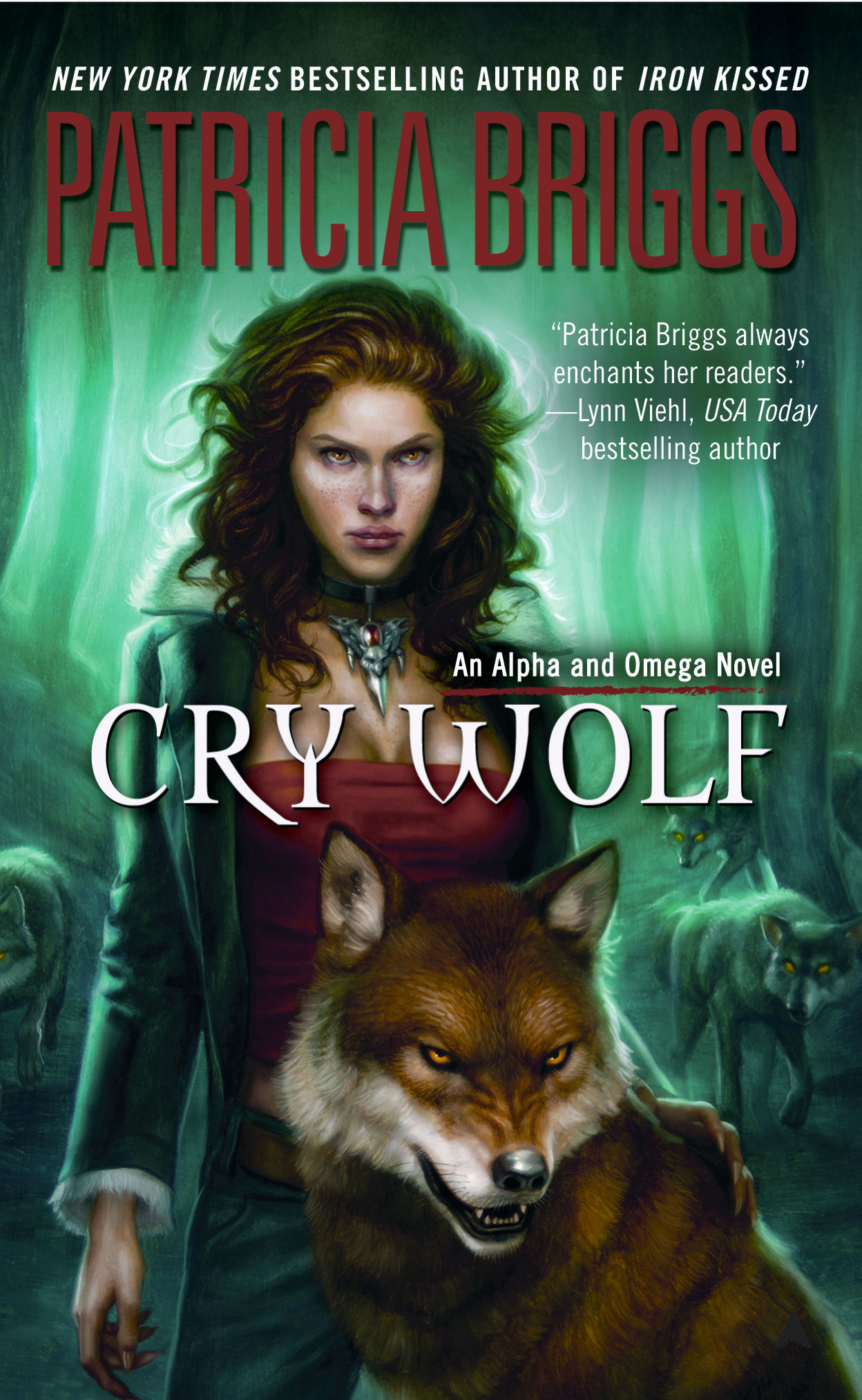 Reviewed by:
Andrew Zollman
What I Read:
Cry Wolf
by Patricia Briggs
Find It @YCLD:
Here
!
What It's About:
During a time similar to our own but with the existence of magic and the supernatural in more evidence, Anna never knew werewolves existed, until the night she survived a violent attack... and became one herself. Once turned, she found herself trapped and hounded in a new family, trying to pick up the pieces left of her life. After three years at the bottom of the pack, she's learned to keep her head down and never, ever trust dominant males. Then one day something went wrong with the pack's mate and Charles Cornick, the enforcer--and son--of the leader of the North American werewolves, gets involved with her pack and her life.
Charles insists that not only is Anna his mate, but she is also a rare and valued Omega wolf. Right after Anna's transition to Charles father's pack in the Montana Valley, attacks matching a werewolf's description start to pop up in the Cabinet Mountains. And it is Anna's inner strength and calming presence that will prove invaluable as she and Charles go on the hunt in search of a rogue werewolf--a creature bound in magic so dark that it could threaten all the pack...
What I Thought:
True to the genres I like the read, Patricia Briggs's
Cry Wolf
is set in a urban contemporary world similar to our own. I would suggest reading her Mercy Thompson series before this one to get a grasp on the characters and content of the Alpha & Omega series due to how she traces back to key points and background information to explain situations and reasons for certain behavior. Even though the Mercy Thompson series follows a skinwalker and her life, there is a lot of information provided about werewolves and the forces surrounding them.
Cry Wolf
was similar in writing to Briggs's other series in tone and direction. Most of her novels are fast-paced and involve a strong female protagonist facing long odds and difficult situations. Briggs's characters aren't don't whine, which I find refreshing, since most authors tend to portray the women involved with kid gloves or as damsels-in-distress.
Scenes and character back history can be pretty graphic for readers. The main character survives being assaulted and worse and the author uses those experiences as the basis for the character's personality. Additionally, the strong male characters portray excessive behaviors that would be on the extreme side of a normal individual.
Overall, I enjoyed the book and have since read the rest of the series. If you want complex back history, fun characters with contrasting personalities, and non-stop action, then this is the book for you. Briggs does tend to include some romance in her novels, but who doesn't? If you do decide to pick up this book, I hope you enjoy it and continue reading.
Readalikes:
Moon Called
(Mercy Thompson Series) by Patricia Briggs or
Dead Witch Walking
(The Hollows Series) by Kim Harrison
Or look this book up on
NoveList
!